Last week I have received a complicated question about Trimble Business Center uninstall via regular windows installer. The uninstaller does not uninstall properly everything and thus the clean installation could dot happen.
How to uninstall Trimbe Business Center completely ?
To properly uninstall Trimble Business Center run the uninstalled located under windows "Programs and Features" how ever this will uninstall majority of TBC it does not restore the system to clean state. To do that you need to download and run the so called "Trimble Office Cleanup Utility (April 2020)". You can download this utility free of charge from Timble's web site.
Where to download Trimbe Office Cleanup Utility ?
You can find this free utility on Trimble's website. It is not easy to find so you have to do a bit of searching for it. I assume that there will be iterations of this utility as the new versions will be available. As of this writing there is "Trimble Office Cleanup Utility (April 2020)" available to download and I am posting a link to it : https://drive.google.com/a/trimble.com/file/d/1vlYZAGLW6jW_ktGXMitpmkDkXw9n1g9W/view?usp=sharing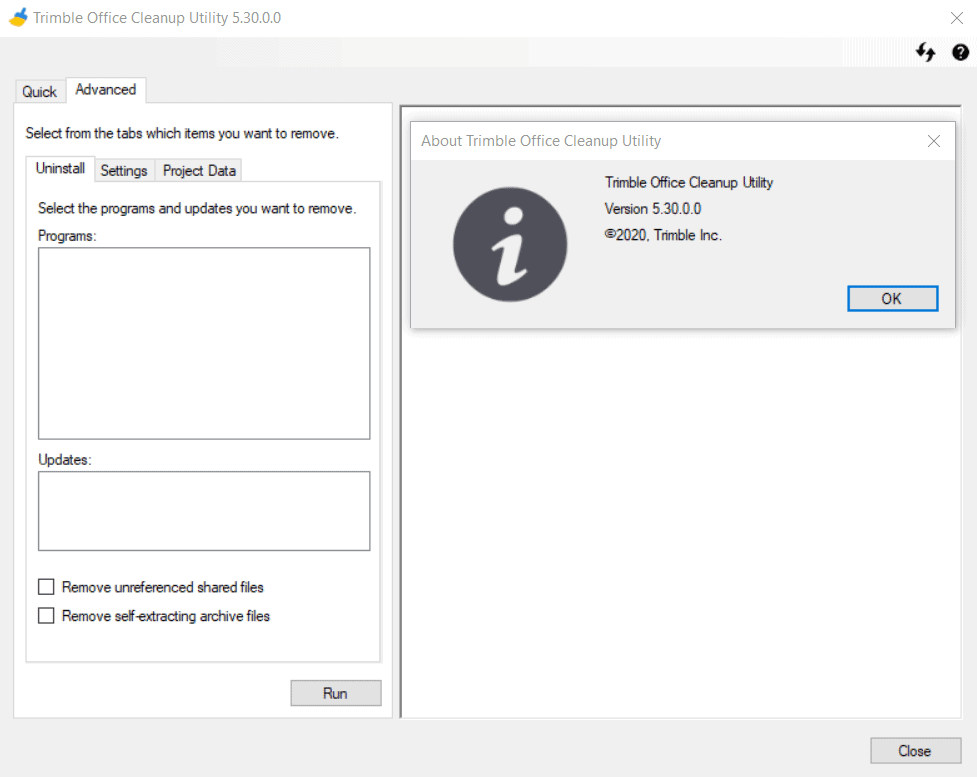 When to use the the Trimble Office Cleanup Utility ?
As stated on the Trimble's web site you should use this utility when performing a clean install, or when upgrading to the new version. This makes sense as each new version brings in itself new features as well as lots of bug fixes and system improvements.
Which Trimble software is supported by Trimble Office Cleanup Utility ?
Again going by the Trimble's web site description there is quite a bit of the Trimble Office Software family. These are just a few of them Trimble Business Center (TBC), UASMaster, Business Center – HCE (BC-HCE), Spectra Precision Survey Office (SPSO), Coordinate System Manager, Feature Definition Manager, Office Synchronizer, TBC External Services, SCS Data Manager. Also all the other utilities which are installed and package with Trimble Business Center install.
Video on how to use Trimble Office Cleanup Utility:
When it comes to Trimble Business Center and clean uninstall there is a need to perform this using Trimble Office Cleanup Utility.
Recent Posts